BCLP Women Host Annual Tea with 'Break the Bias' Event
April 29, 2022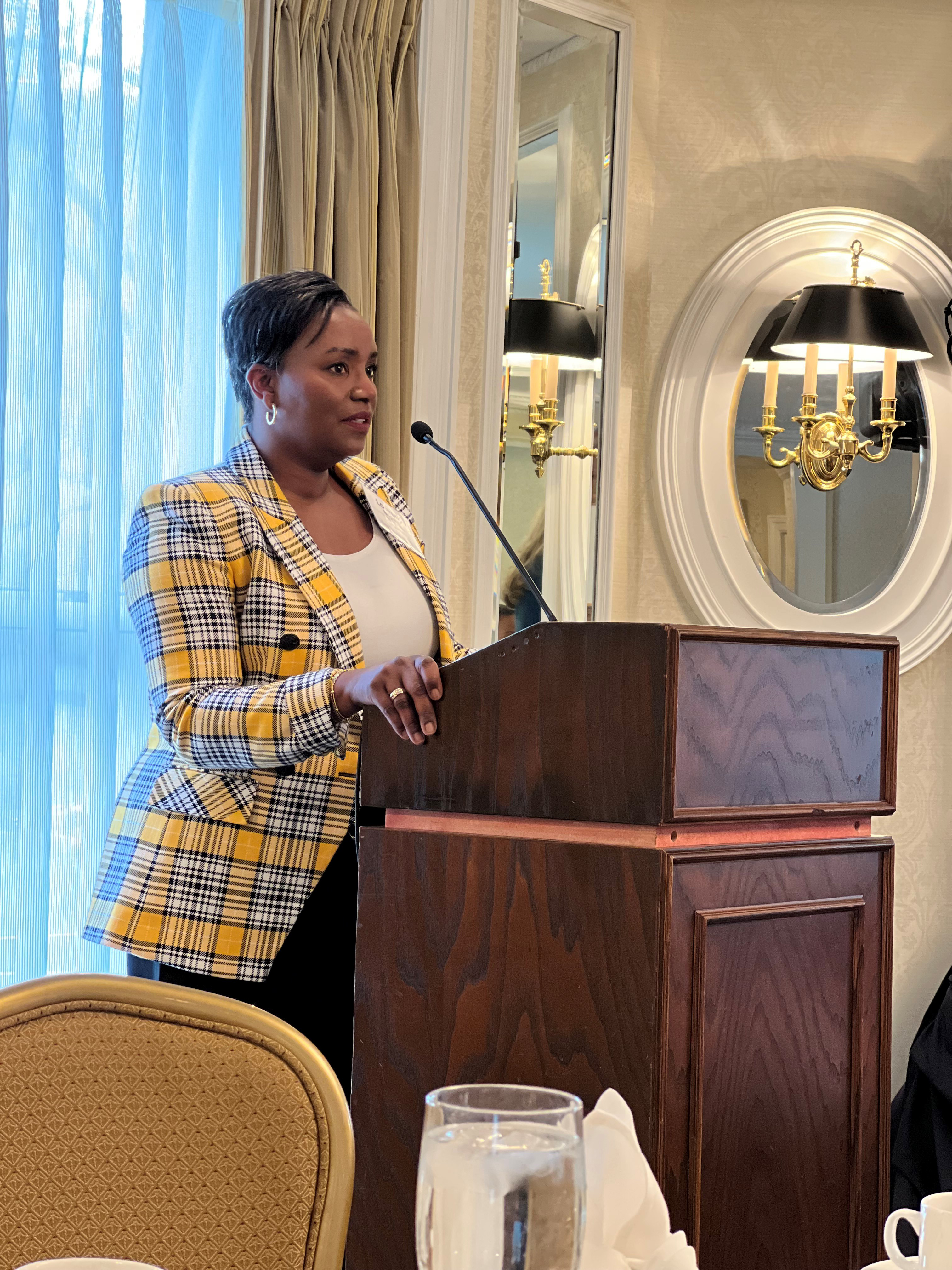 The BCLP Women from the DC and Charlotte offices, a part of the firm's BCLP Women affinity group for female lawyers, hosted its Annual Tea for clients on April 19. Begun in 2015, the annual event has explored themes related to women in leadership. This year's event centered on the theme of "Break the Bias."
This year's guest speaker was Lauren Bright, a General Counsel and Director for the District of Columbia office of the Bill & Melinda Gates Foundation. During her thoughtful and engaging remarks, she provided insight into how she models leadership through mentorship. Attendees left the tea with a renewed commitment to mentoring, coaching, and engaging with their colleagues at all levels.
Event hosts from BCLP included Washington office Partner in Charge Susan Kovarovics; Charlotte office Partner in Charge Angelia Duncan; Washington Counsel Jennifer Mammen; and Washington Inclusion and Diversity Manager Tonya Gaskins.
This document provides a general summary and is for information/educational purposes only. It is not intended to be comprehensive, nor does it constitute legal advice. Specific legal advice should always be sought before taking or refraining from taking any action.