Operating in the digital space? 10 things you need to know about the Digital Markets Act
November 1, 2022
The Digital Markets Act (DMA), introduces stricter rules for 'big tech' in the EU and comes into force today, November 1 2022. The DMA forms part of the European Commission's new package of legislation governing conduct in the digital space and the new regime, by which the European Commission will designate companies as 'gatekeepers', will start applying 6 months from today on 2 May 2023.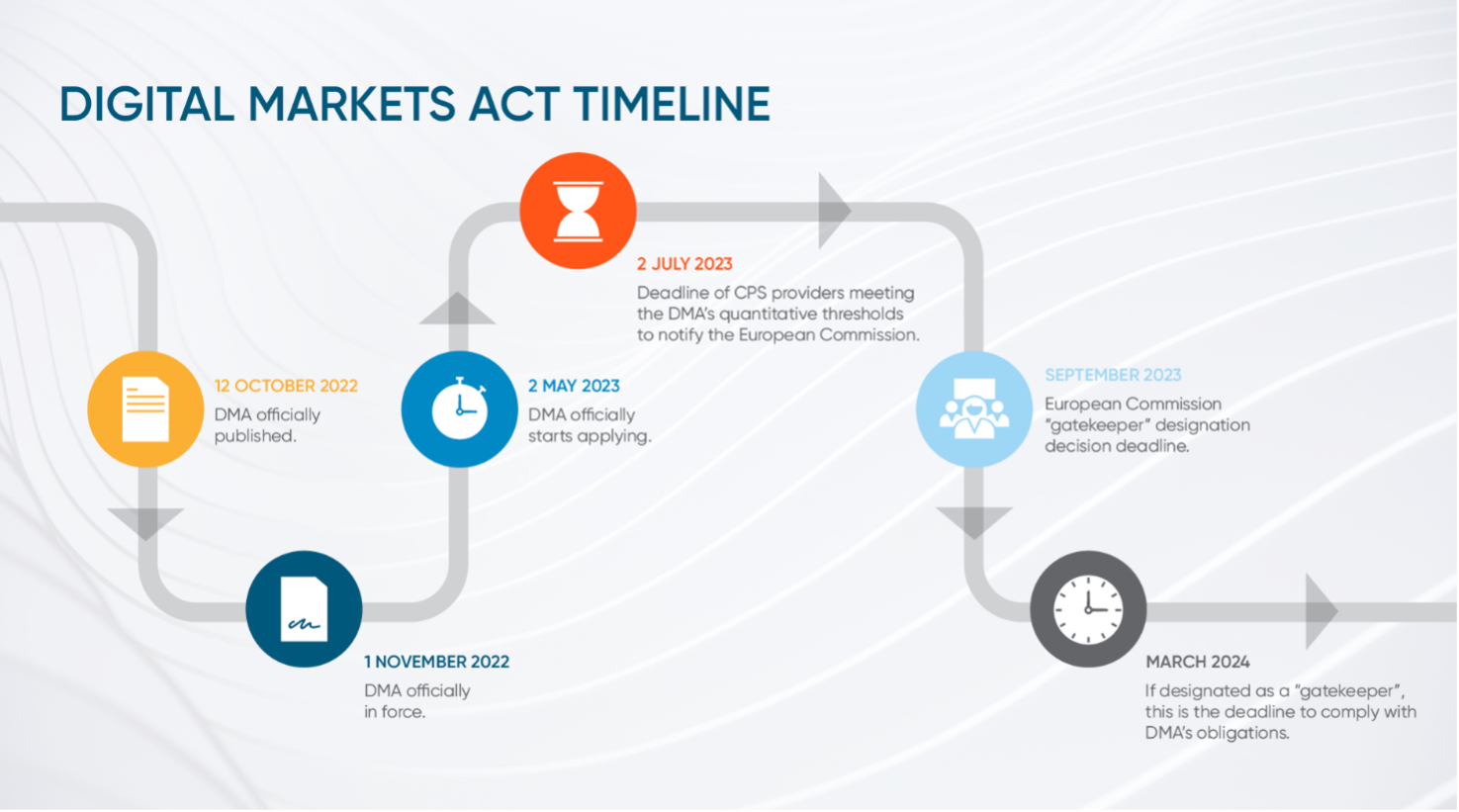 The BCLP Competition Team have produced a brief guide to the DMA where they discuss 10 things you need to know about the DMA that could directly or indirectly impact your commercial operations. Access the guide here.
This guide is designed to reflect the DMA and the digital landscape at the time of writing. If you are operating in the digital space and want to know more about the DMA and other digital and data legislation, please speak to Julie Catala Marty, Andrew Hockley, Dave Anderson, Victoria Newbold, Sandy Aziz, Anna Blest or your usual BCLP contact.
This document provides a general summary and is for information/educational purposes only. It is not intended to be comprehensive, nor does it constitute legal advice. Specific legal advice should always be sought before taking or refraining from taking any action.