New Hampshire is one of several states that has started regulating per- and polyfluoroalkyl substances ("PFAS") in drinking water, groundwater, and consumer products. This client alert reflects the status of PFAS regulations in New Hampshire as of January 30, 2020.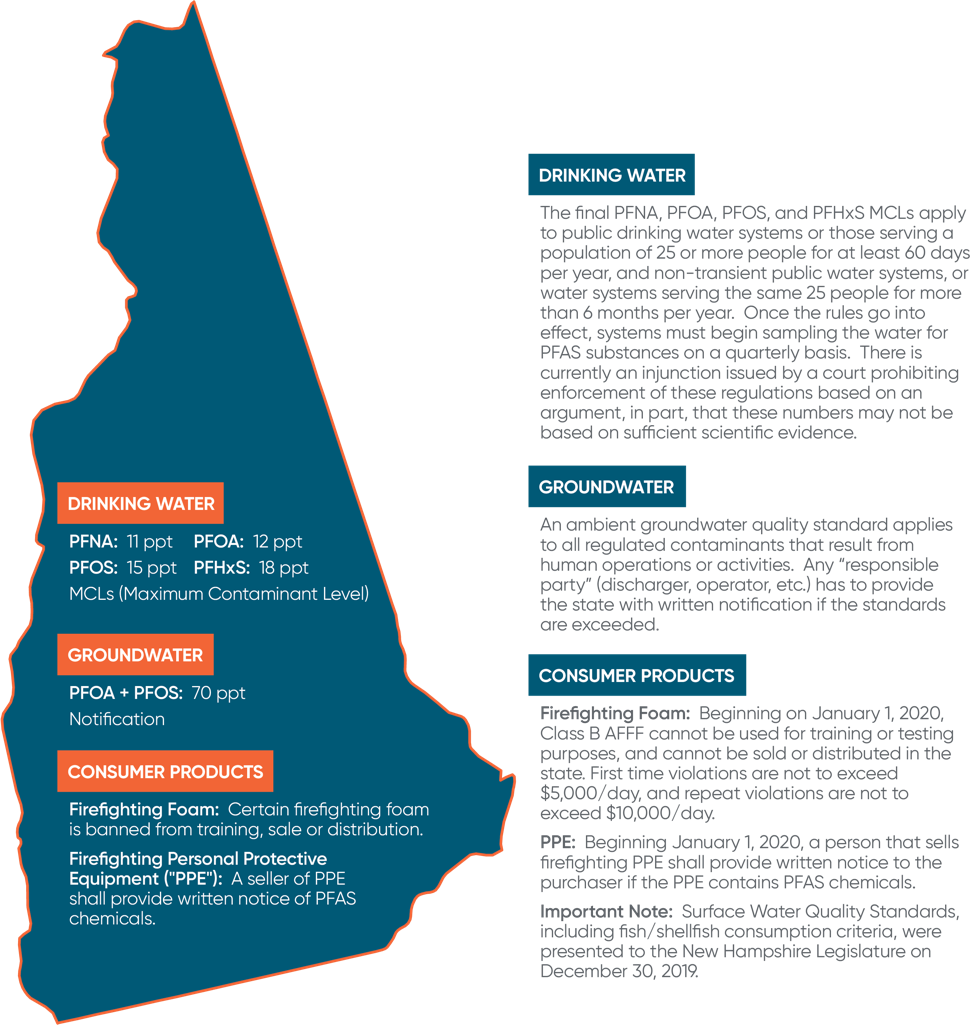 The Surface Water Quality Standards can be found at the following site: https://www.des.nh.gov/organization/divisions/water/wmb/wqs/documents/r-wd-19-30.pdf
Additional information regarding the firefighting foam restriction and the personal protective equipment can be found at the following site: https://www4.des.state.nh.us/nh-pfas-investigation/wp-content/uploads/PFAS-Foam-Fact-Sheet-FINAL.pdf.
For more information on PFAS chemicals, and the regulatory and litigation risks that they pose, please visit our PFAS webpage. If you have a question about how to manage PFAS risk in New Hampshire, or any other jurisdiction, please contact Tom Lee, Susan Brice, or any other member of our PFAS team at Bryan Cave Leighton Paisner LLP.